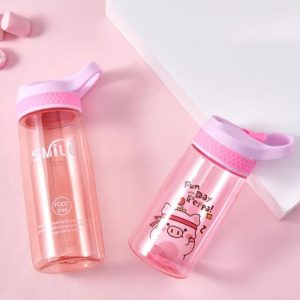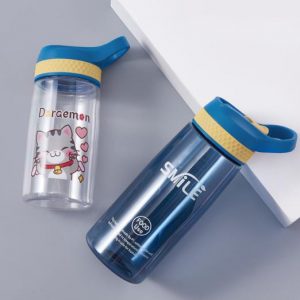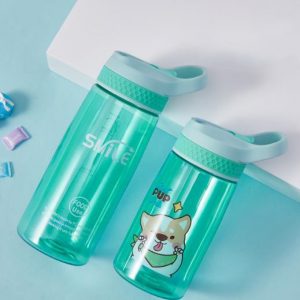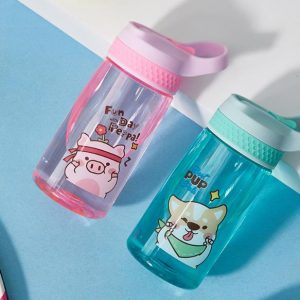 Material: PC+PP
Capacity: 500ml,620ml
Size: 8.8*18.2cm, 8.8*21.7cm
Color: green, blue, pink
Portable handle, easy to carry, with sports. Drinking water in small sips without spilling or leaking, the sealing effect is better. The cup mouth is round, smooth and soft, and the lips feel comfortable. The bottle body is made of high-quality plastic material, which is transparent and comfortable to the touch.
Plastic water bottle cleaning method:
Toothpaste
Method: First rinse the bottle with water (without leaving any water), then rub toothpaste on the wall of the bottle, and then rinse with water.
Salt
Whether it is table salt or coarse salt, it can help us remove tea stains on the bottle.
Method: After picking it up with your fingers, brush back and forth on top of the tea stain. It only takes two or three minutes to find that the tea stain has magically disappeared and the bottle body is not easily damaged.
Citrus peel
Sometimes when you encounter old dirt, and you can't clean it no matter how you wash it, you might as well look for leftover lemons in the kitchen, or peels to be thrown away after eating oranges.
Method: For cleaning the coffee cup, use lemon slices or a little vinegar to wipe the edge of the cup; if it is a coffee pot, we can slice the lemon, wrap it with a cloth and put it on the top of the coffee pot, add water to full. Boil the lemon in the same way as coffee and let it drip into the pot below. When the yellow turbid water drips out of the coffee pot, this is evidence that citric acid removes coffee stains. Generally speaking, the coffee pot can be cleaned in about two times.
Peel + salt
Using the peel instead of the vegetable gourd cloth, soaked in salt, and then used to scrub the tea stains, can also achieve unexpected good results. If there is no peel, a little vinegar will have the same effect.
Kitchen bleach
Dilute the kitchen-specific bleach in a large basin, then put the bottle in it and soak it overnight. After washing it with water the next day, the tea stains will become clean.