What is food grade silicone?
1. Non-toxic and tasteless, high transparency, no yellowing, and passed FDA food-grade certification;
2. Soft, good elasticity, resistance to kink and no deformation;
3. No cracking, long service life, cold and high temperature resistance;
4. Has higher tear strength and superior electrical performance;
Liquid silica gel is in a liquid state and has fluidity. Liquid silica gel is relative to solid high-temperature vulcanized silicone rubber. It is a liquid rubber with good fluidity, fast vulcanization, safer and more environmentally friendly, and can fully meet food-grade requirements.
Solid silica gel is solid and has no fluidity!
The physical properties and electrical properties of liquid silica gel are superior to those of solid silica gel, and the vulcanization method is different. The liquid silica gel is addition molding, and the solid silica gel is peroxide vulcanization. In terms of durability, liquid silica gel has better aging resistance.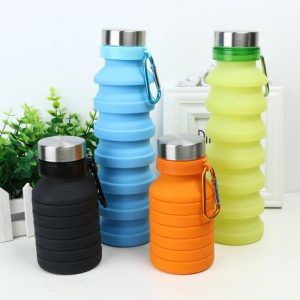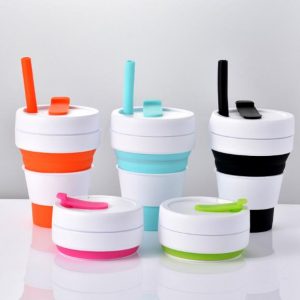 Principles of making collapsible water bottle:
A collapsible water bottle that is easy to unfold during use. The utility model includes a cup body and a cup cover. The cup body is composed of two side cup bodies and the front and rear elevations of the cup body; the two side cup bodies are provided with an inverted Y-shaped folding mark. The side cup body on the side is divided into three parts, the side cup body and the bottom surface of the side cup body.