The smart thermos cup is a cup that can always display the temperature of the liquid in the thermos cup. The principle of the smart cup is actually very simple. The main thing is to install a temperature sensor in the cup lid, and then use the electronic smart sensor to measure the temperature to sense the water temperature change anytime and anywhere, and the temperature can be displayed by touching the lid with your hand. After two years of development, the smart vacuum thermoflask has matured both the product and the technology, so it will become a hot product in the 20s. Many people have purchased a smart vacuum thermoflask, but failed to master the skills in the process of using it. We will introduce how to use the smart vacuum thermoflask and the characteristics of the smart vacuum thermoflask.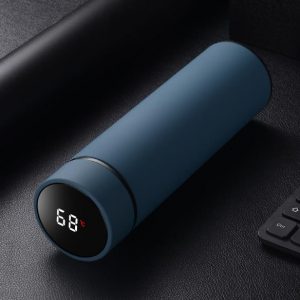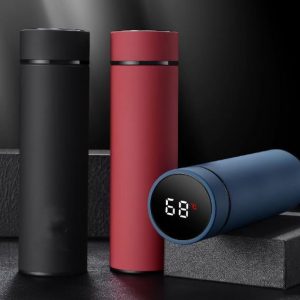 How to use the smart vacuum thermoflask?
The big difference between a smart thermos cup and an ordinary thermos cup is the lid of the thermos cup, so the important operation during use is the use of the lid. The lid of the smart thermos cup adopts a touch-screen electronic digital display lid. As long as you lightly touch the lid with your hand, the temperature can be displayed; but before touching the lid, be sure to turn the cup upside down for 3-5 seconds, and this operation will be displayed. The temperature can be more accurate.
Features of smart thermosflask
The big feature of the smart vacuum thermoflask is the smart digital display and the touch-sensitive cup lid. Its existence allows us to always know the water temperature in the cup, so that we will not scald our mouths because of the high water temperature; when we also install cold drinks, we also It will not cause stomach troubles due to the cold drink temperature being too low.