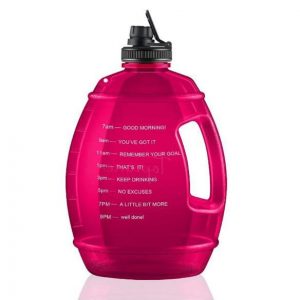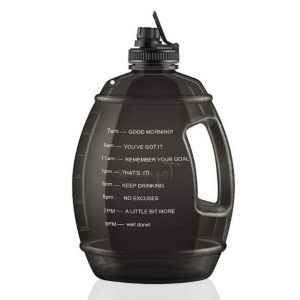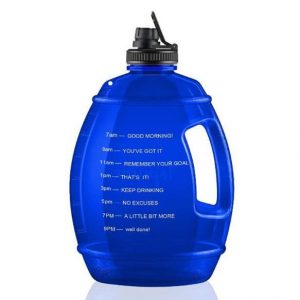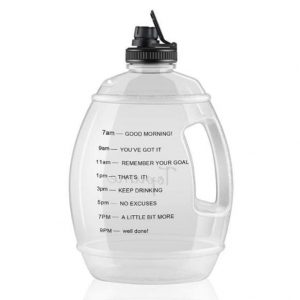 Material: PETG/TRITAN+PP
Capacity: 3780ml
Size: 35*22*11cm
Color: pink, black, blue, transparent
The flat design reduces the volume and makes it easier to carry around. It is made of high-quality environmental and healthy materials, does not contain any harmful substances, has no peculiar smell, and is safe to use. The large-capacity design meets the needs of humans for drinking water in a day, and the bottle has a scale mark, which can let people know how much water they drink.
PETG material characteristics
Outstanding thermoforming performance
PETG sheets are easy to produce products with complex shapes and large stretch ratios. Moreover, unlike PC board and impact-modified acrylic, this board does not need to be pre-dried before thermoforming. Compared with PC board or acrylic, its molding cycle is short, the temperature is low, and the yield is higher.
The extruded sheet of PETG sheet is usually 15 to 20 times tougher than general-purpose acrylic and 5 to 10 times tougher than impact-modified acrylic. PETG sheet has sufficient bearing capacity during processing, transportation and use, which helps prevent cracking.
PETG sheet provides excellent weather resistance. It can maintain the toughness of the product and prevent yellowing. It contains ultraviolet absorbers, which can be co-extruded into a protective layer to protect the board from the harmful effects of ultraviolet rays.
PETG sheet can be sawed, die-cut, drilled, punched, cut, riveted, milled, and cold-formed without breaking. Slight scratches on the surface can be eliminated with a hot air gun. Solvent bonding is also a normal operation. It is easier to process than general acrylic, impact modified acrylic or PC board, and can be processed for flocking, electroplating, static electricity and other processing.
Excellent chemical resistance
PETG sheets can withstand a variety of chemicals and common cleaning agents.
PETG sheet substrates are all environmentally friendly materials, which meet the requirements of food contact management.
It is cheaper than a PC board and more durable than a PC board.